Project Description
The 2018 Women's Forum reflected on some of the global challenges still faced by women, as part of a wider commitment to "leave no one behind" in the Commonwealth journey to achieving gender equality by 2030.
Several members of the WEI team participated, including Dinah Bennett, Nicole Pitter-Patterson, Margo Thomas, and Noreen Cesario.
I participated in the Panel discussing the Policy Environment for Women's Economic Empowerment. Fellow panelists included H.E. Vice-President Suluhu Hassan of Tanzania and Prime Minister Joseph Muscat of Malta.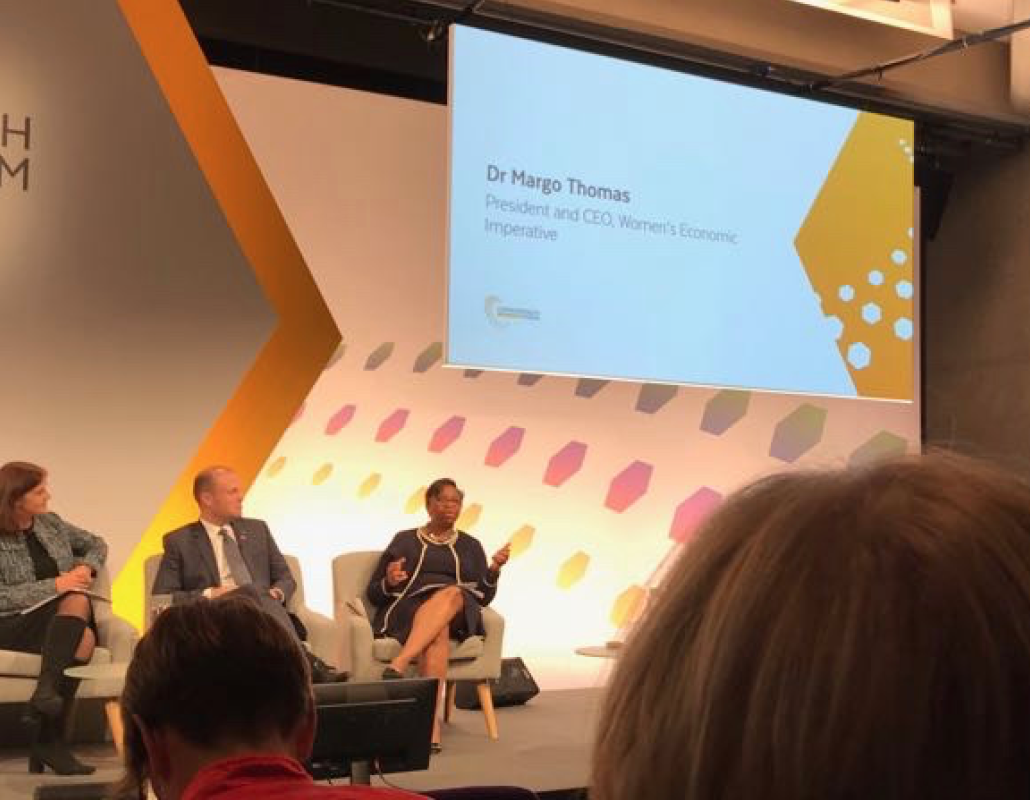 Writer Shelly Farr Biswell published insightful summaries of the Panel discussion and the recommendations of the Women's Forum which are aligned with key elements of the T20 Call to Action in the IPANZ Public Sector Journal.