Project Description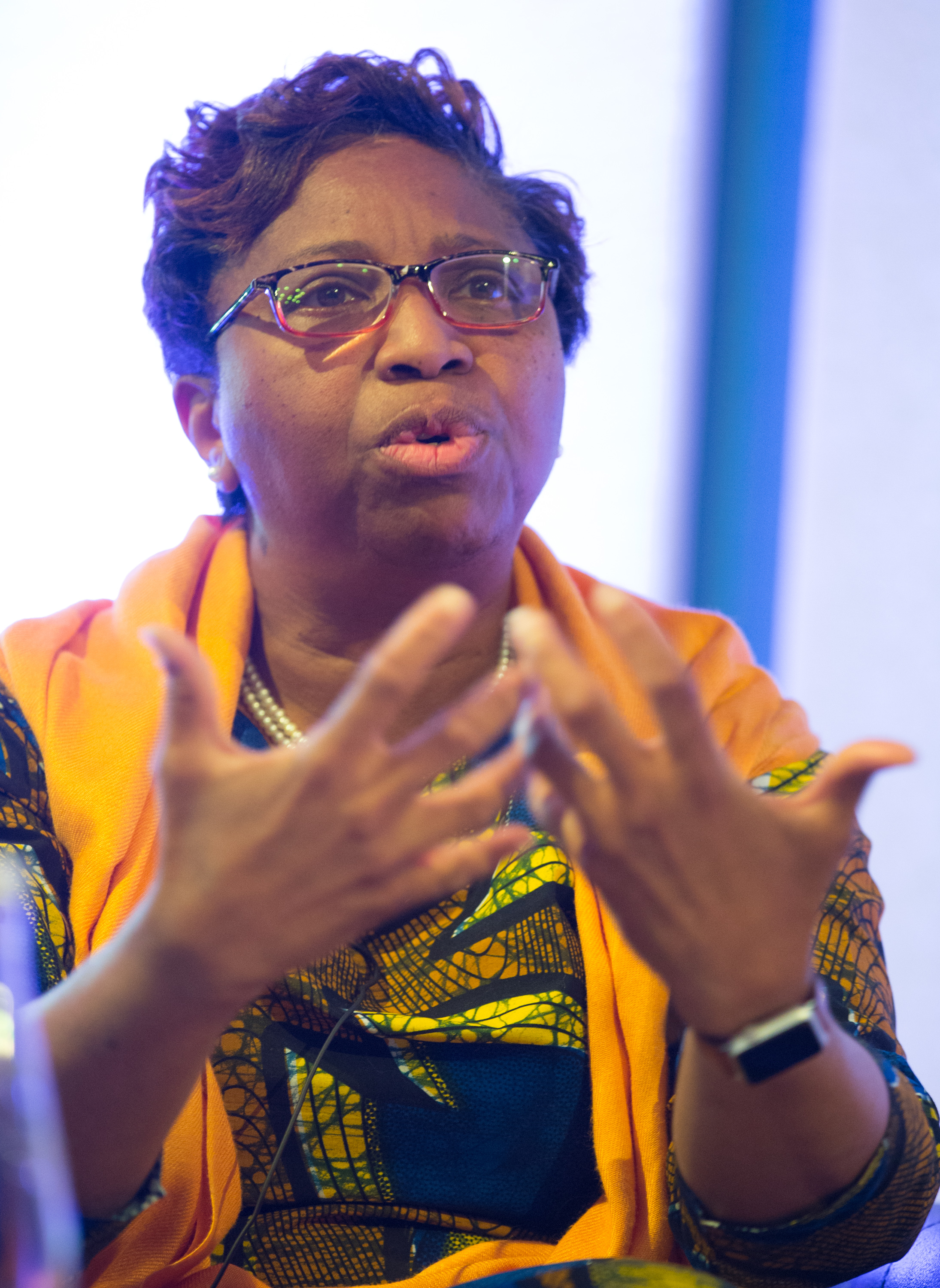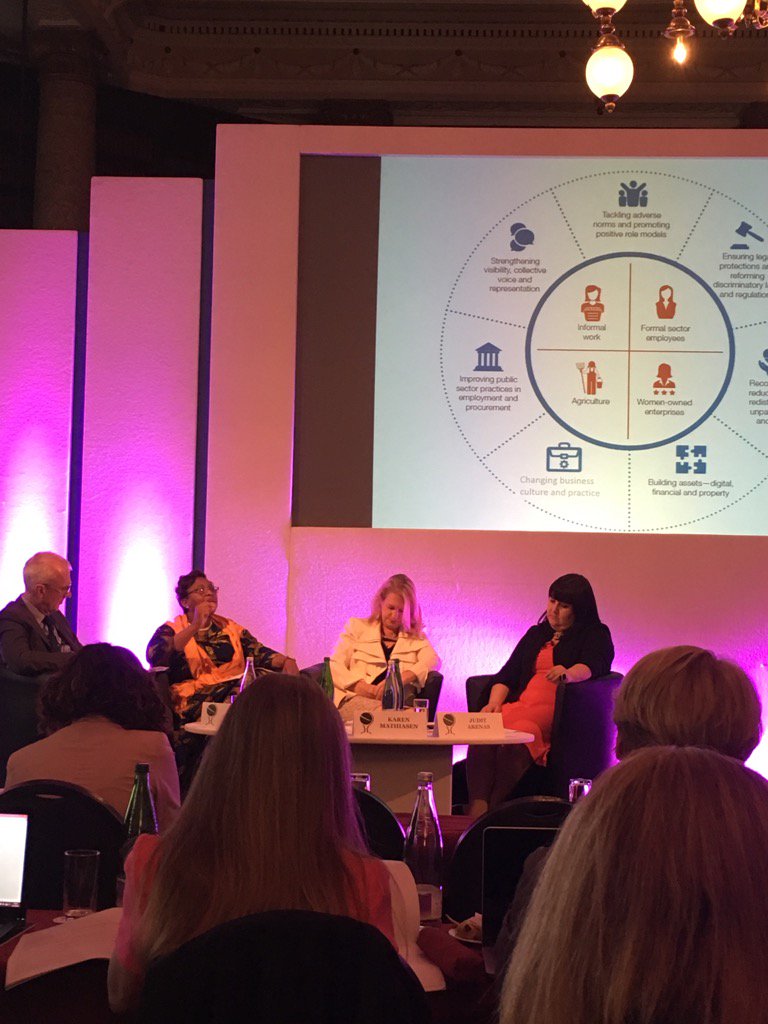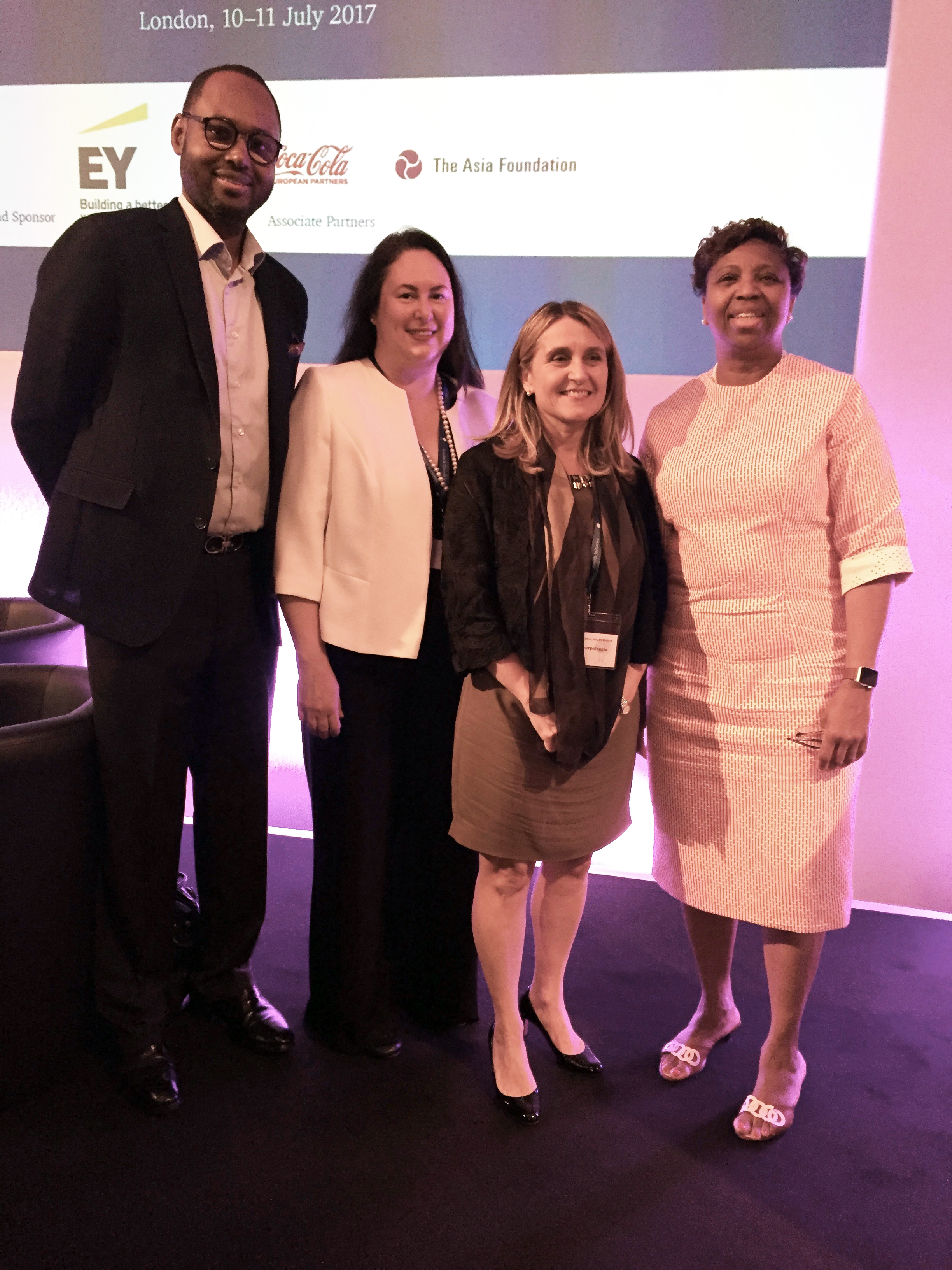 In July 2017, I participated in the very lively debates and discussions during the 
Chatham House International Policy Forum. 
This Forum brought together a diverse group of participants for a constructive dialogue to explore innovative gender-inclusive policy ideas for the G20.
On the first day of the Forum, my particular contribution was to provide an overview of the findings and recommendations of the United Nations Secretary-General's High-Level Panel (HLP) on Women's Economic Empowerment (WEE), discussing the drivers for transformative change in detail. Several members of the HLP were featured on the agenda and made substantive contributions: Sheikah Lubna bint Khalid Al Qasimi gave the keynote address; HLP Co-Chair Simona Scarpaleggia and Amadou Mahtar Ba led and participated in Panels – Innovative gender-responsive policies and Changing habits, disrupting norms; and Elizabeth Vazquez co-led the Breakout session on Entrepreneurship, Trade and Procurement.
By focusing on the HLP's work on the systemic constraints to women's economic empowerment and the drivers for transformative change, we helped to frame the discussions throughout the Forum. Many participants were able to link their work, experience, and activities to specific WEE constraints and drivers and to propose concrete actions for impactful change.
In reflecting upon the discussions, I concluded that this Forum achieved more than a constructive dialogue on policy ideas for the G20. Here are 3 key takeaways and action steps:
Disrupt to catalyze change. Rohit Talwar – global futurist and CEO, Fast Future – challenged participants to think disruptively in tackling systemic constraints to women's economic empowerment. This is not new thinking but it is a very timely reminder. In my opinion, positive disruption can catalyze paradigm shifts that leverage technology, limited resources, and know-how to create opportunities for women in society, the marketplace and in the workplace.
Advocacy for policy change. In advocating for changes in policies that impact the lives of women and societies, we often encounter data limitations – lack of quality information to support sound, evidence-based policy making, hold policy makers accountable, measure progress, and influence perceptions and behaviors in our communities. So this begs the question – How can we use technology and big data to fill the gaps? How can we push the envelope to "capture multiple dimensions of girls' and women's lives, inform policies, and improve outcomes"?
Youth Voice. In 2016, I participated in a Global South dialog on women's economic empowerment where one youth speaker pointed out the need to include youth voices explicitly in our panels and deliberations. The video competition hosted by the organizers of the Chatham House meeting certainly brought the youth perspective into focus. However, we need to do more in engaging youth on the substantive issues and working on solutions.
To read more about the Forum and view the video, learn more here.
Photo credit: C. Hedit © 2017